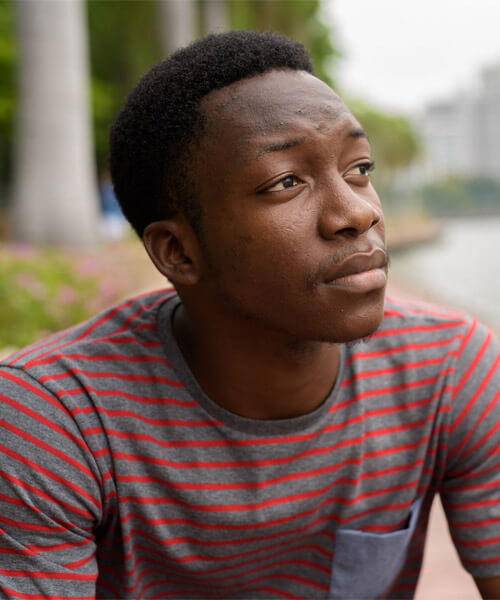 For Men
You're about to be a father. This may invoke a sense of excitement or a dreaded sense of fear. Either way, you're about to venture into the unknown, and it's important to remember, she needs you now more than ever. The two of you can get through this. You have an opportunity to provide the support she needs – emotionally and physically. But you are not alone, we can help!
If you would like to talk with one of our men, call us today.
What to Do
Talk with her and listen to her. Keep the lines of communication open and DO NOT close yourself off emotionally because this situation involves more than just you!
Be there for her, not just physically, but emotionally too. If she needs to cry, lend her a shoulder. If she needs to talk, be willing to listen.
Talk with people who care. Having a baby is a huge deal. Keeping this a secret will only add to the stress.
Educate yourself She has options to consider, and you should know the facts to help her make a fully informed decision.
Be honest with her and yourself. Share how you really feel. It will help her to know you both share the same concerns, and you'll be surprised at what you learn about yourself.
What not to do
DON'T run from your responsibilities. It's time to man up and the more you try to avoid the situation, the harder it will become.
DON'T pressure her to do what you want. You both need to work together to decide what's best for her, for you, and for your baby.
DON'T stop communicating with her. Let her know you care.
What we can do
WCMC offers a man-to-man program just for you; a safe place where you can talk with someone who understands what you're going through, answer questions you may have, and give guidance on how you can help her during this time. We also have a fatherhood course designed with you in mind. Our Builders program gives you the tools you need to become character builders, home builders and Kingdom builders. Upon completion of the program, you will receive your very own toolbox complete with a brand new set of tools. Call today or schedule an appointment here.